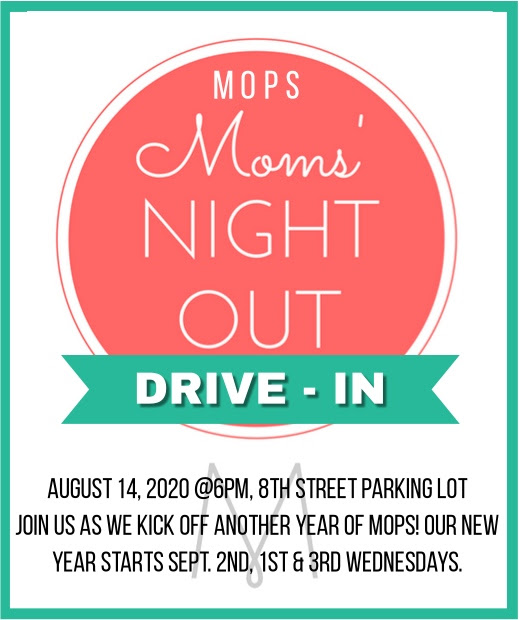 Mothers Of Preschoolers | 1st & 3rd Wednesdays | September 2nd | @ 8th Street Campus
It's almost time to begin another amazing year of MOPS as we "Decide to Rise" – If you're an expecting mom, or a mom of an infant, toddler, preschooler, or even a kindergartner, we'd love to get to know you! Join us every 1st & 3rd Wednesday morning from 9-11am at our 8th Street Campus. An online option is available Wednesday night 7-8pm. Free childcare for those attending in-person. Email Erica for more info or to register.
---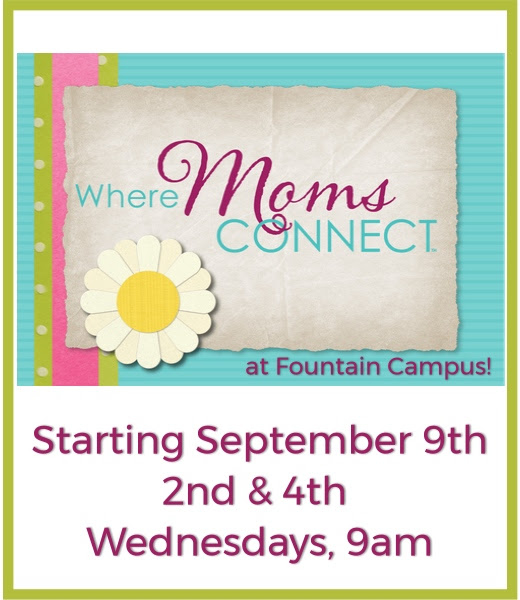 ---
Get connected with our FOR YTH Groups! |  8th Street & Fountain  | Our Youth groups have weekly activities, as well as ongoing small groups! If you're not in contact with our Youth Groups, you can reach out to our leaders to get added to their email lists. You can reach out to Gary to get linked up with FOR YTH FTN, and Jeff to connect to FOR YTH 8th!
---


The last weekly activity for the summer is a creation hike with your family! HERE, you'll find a PDF file to help make this creation hike fun and memorable! You will find an activity book the kids can print out, draw creations they see for each creation day they learn about, along with a snack instruction sheet that will help them remember creation in a whole new way! Make sure to send your creation hike pictures to Jena (Fountain) or Lindsey (8th Street) – We look forward to seeing your family hikes!

Weekly Registration Required
| FOUNTAIN: childcare available during 9am Outdoor Service for Babies – Kindergarten |
| 8TH STREET: childcare available during 9am Outdoor Service for Babies – 5th Grade |
8th Street Childcare – Check-in babies & toddlers upstairs as usual. Check-in preschool – 5th grade by entering the office entrance and using the east stairs by the offices! Please practice social distancing in the check-in line.
Space is limited and you MUST register your child for childcare at forchurch.org.Registration open from Thursday morning – Saturday night each week for the upcoming Sunday! You must register each week to let us know you are coming! Drop off begins at 8:45am. Email Lindsey (8th Street) or Jena (Fountain) if you have questions. Look for this image:
Kids are welcome to join their families for In-Person worship! Please consider bringing some "busy bags" & snacks/water for them, as well as a blanket for outside worship! There will still be an online message for those continuing to worship from home!
FOR Kids at home lessons are available HERE.
8th Street FOR KIDS has a private Facebook Group for families! For more information, feel free to email Lindsey.
Fountain Kids have a Private Facebook Group! You can email Jena for an invitation, or ask to join when you follow the link!
---
We can't wait to worship together!
To view our online service, visit forchurch.org/watch-online and select a campus. You can find our message notes here for in person worship.
---
---
8th Street Women's Ministry –
Summer Book Club meets Thursday evenings at 7:30pm via ZOOM.
Start reading now for the August 6 Book Club. We will discuss "Love Your Life" by Rachel Cruze. Register HERE! Contact Jess for more information!
The August 27 Book Club will discuss "Broken Way" by Ann Voskap.
Fountain Women's Ministry – 
Mondays, 1:00-2:30pm. In-Person & Zoom! "The Power of Words"  Learn to use your tongue to glorify God & bless others. Email  Mary to sign up.
---

We have a number of options for giving to the church!
You can text "forchurch" to 77977 to make a contribution! If you'd like to give online, please
click HERE. If you'd prefer to give in person, we have a locked mailbox at 1625 S. 8th Street.
---

BUNCO NIGHT Returns! Join us for a fun evening of in-person BUNCO on Friday, August 7 at 6:30pm, Fountain Worship Center. All you need is 3 dice. Bring your own or we will provide individual baggies with 3 dice for you to use. Our theme is Patriotic American, so wear your red, white, and blue! Social distancing will be in place. Optional: bring a prepackaged snack to share. Drinks will be provided. Signup HERE or contact Megan.
---