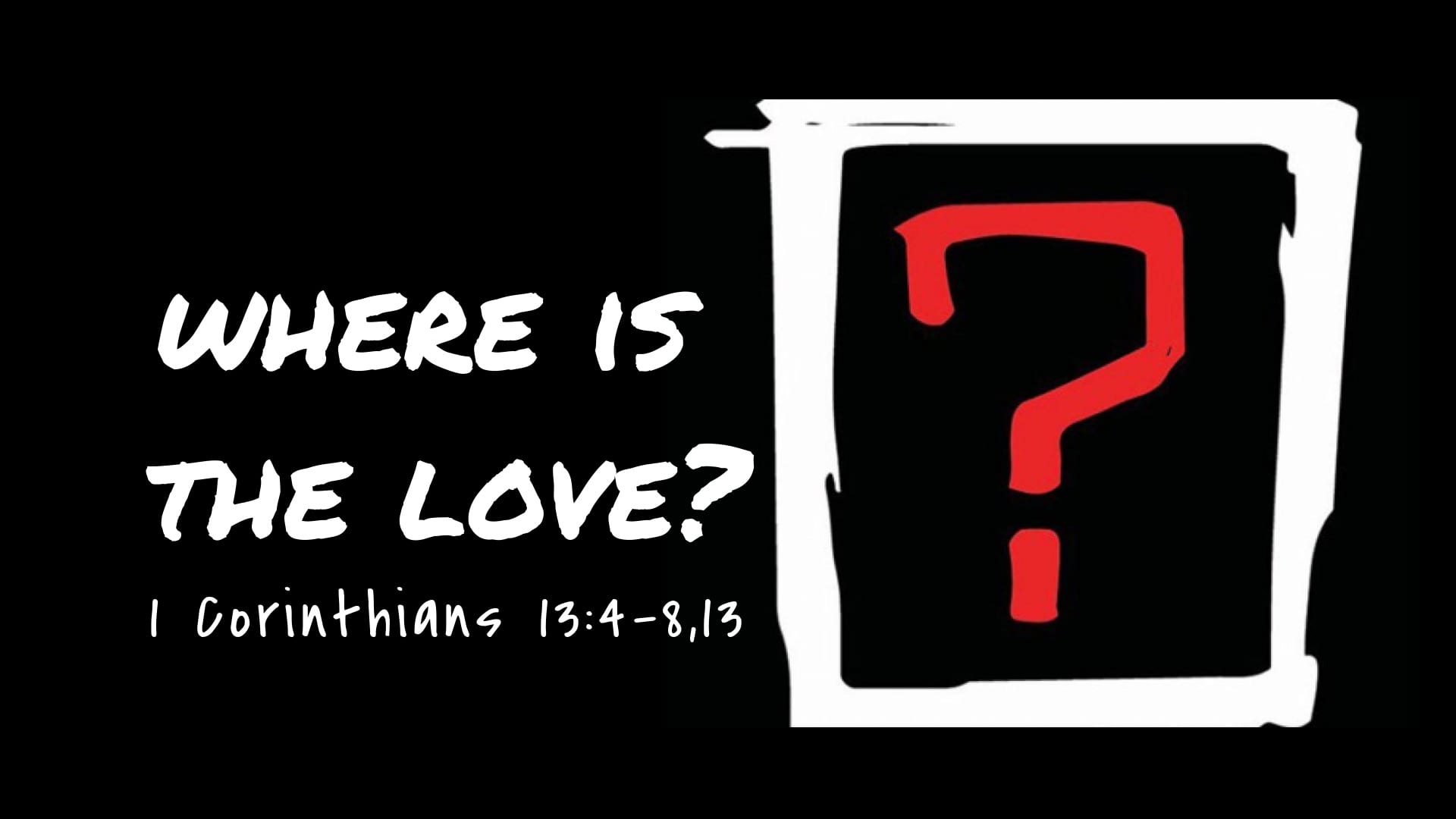 Where Is the Love? – 8th Street
Key Truth - A righteous motive for anger is more likely to produce a righteous response.
Genesis 1:27
God created mankind in his own image, in the image of God he created them; male and female he created them.
1 John 4:16
...God is love. Whoever lives in love lives in God, and God in them.
1 Corinthians 13:4-8
Love is patient, love is kind. It does not envy, it does not boast, it is not proud. It does not dishonor others, it is not self-seeking, it is not easily angered, it keeps no record of wrongs. Love does not delight in evil but rejoices with the truth. It always protects, always trusts, always hopes, always perseveres. Love never fails...
Key Truth - Say no to boasting, pride, dishonoring others, self-absorption, anger, record keeping, and evil.
Key Truth – Say yes to patience, kindness, truth, protection, trust, hope, and perseverance.
1 Corinthians 13:13
And now these three remain: faith, hope and love. But the greatest of these is love.