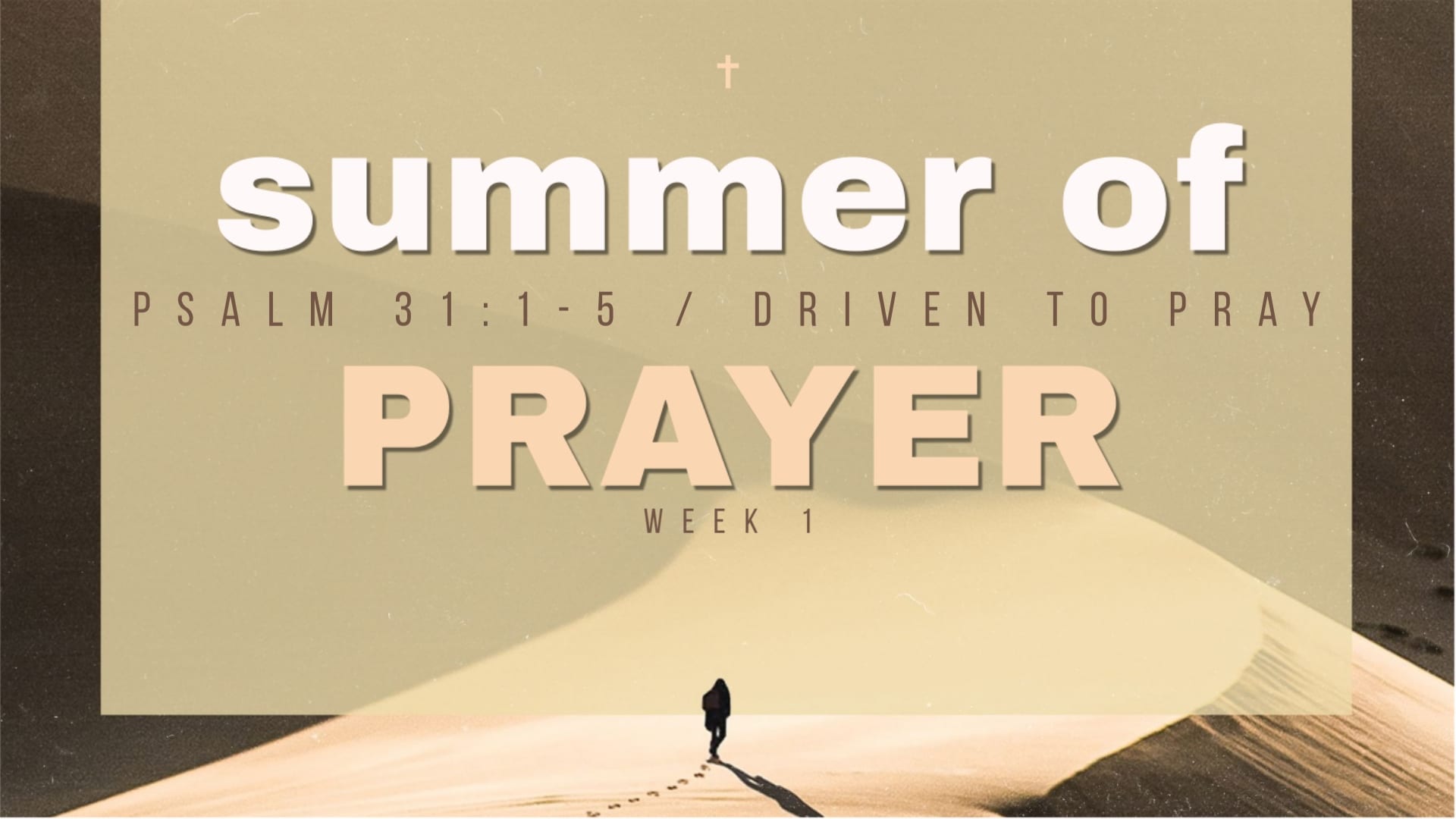 Summer of Prayer – Week 1 – Driven to Pray – 8th Street
1. What if weakness was actually a strength?
2. What if I'm not actually in control?
Psalm 31:1-2
3. What if my name didn't actually matter?
Psalm 31:3-4
Key Truth: In the hands of God we are delivered.