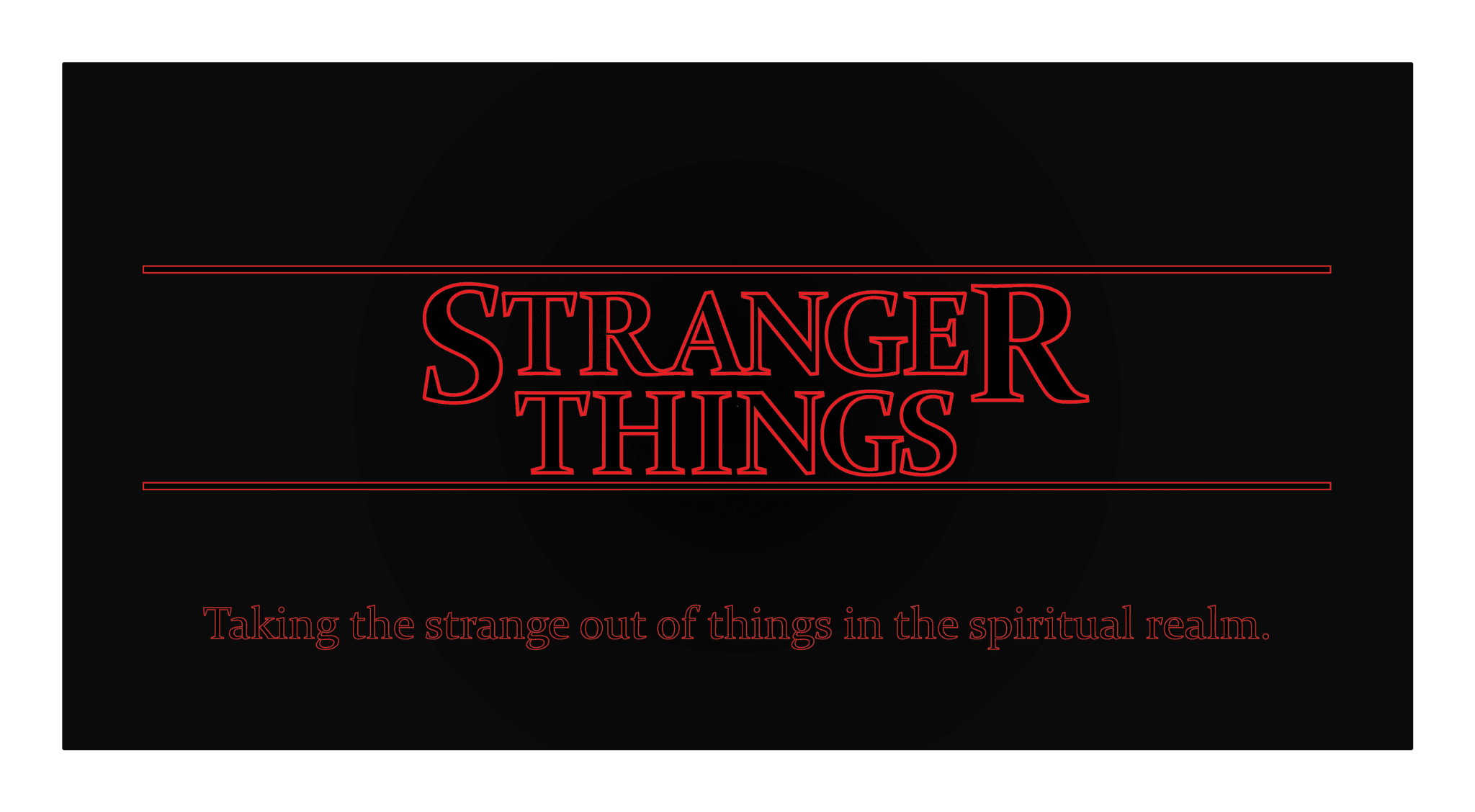 STRANGER THINGS Taking the strange out of things in the spiritual realm Week One – What is Stranger – Fountain
Key Truth - The unseen is the real scene.
Ephesians 6:10-13
Two Keys in Dealing with the Unseen
1. Don't Go It _____________
2. Realize We Are at __________
Key Truth - Christians need to be aware of the Devil and impressed with God.
Ephesians 1:18-20
Ephesians 2:4-6