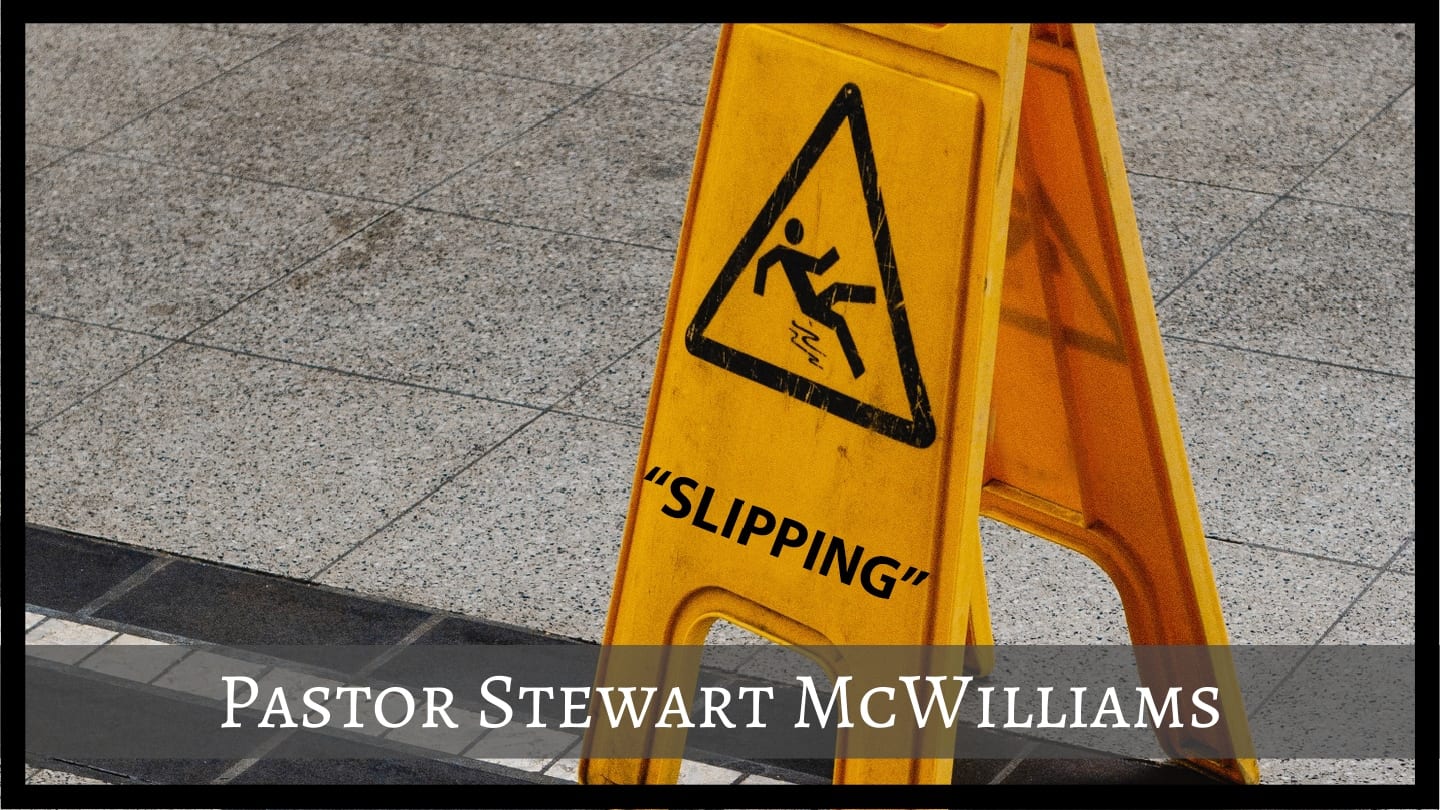 Slipping – 8th Street
Psalm 94:18-19
When I said, "My foot is slipping," your unfailing love, LORD, supported me. When anxiety was great within me, your consolation brought me joy.
1. When I Slip... Your Love Catches Me John 16:33
Key Truth: Rely on the Lord's unfailing
2. When I am Anxious ... You Bring Me Joy
Key Truth: Let Go and Let God
Key Truth: Allowing God to be God gives us joy.
Psalm 46:1-3