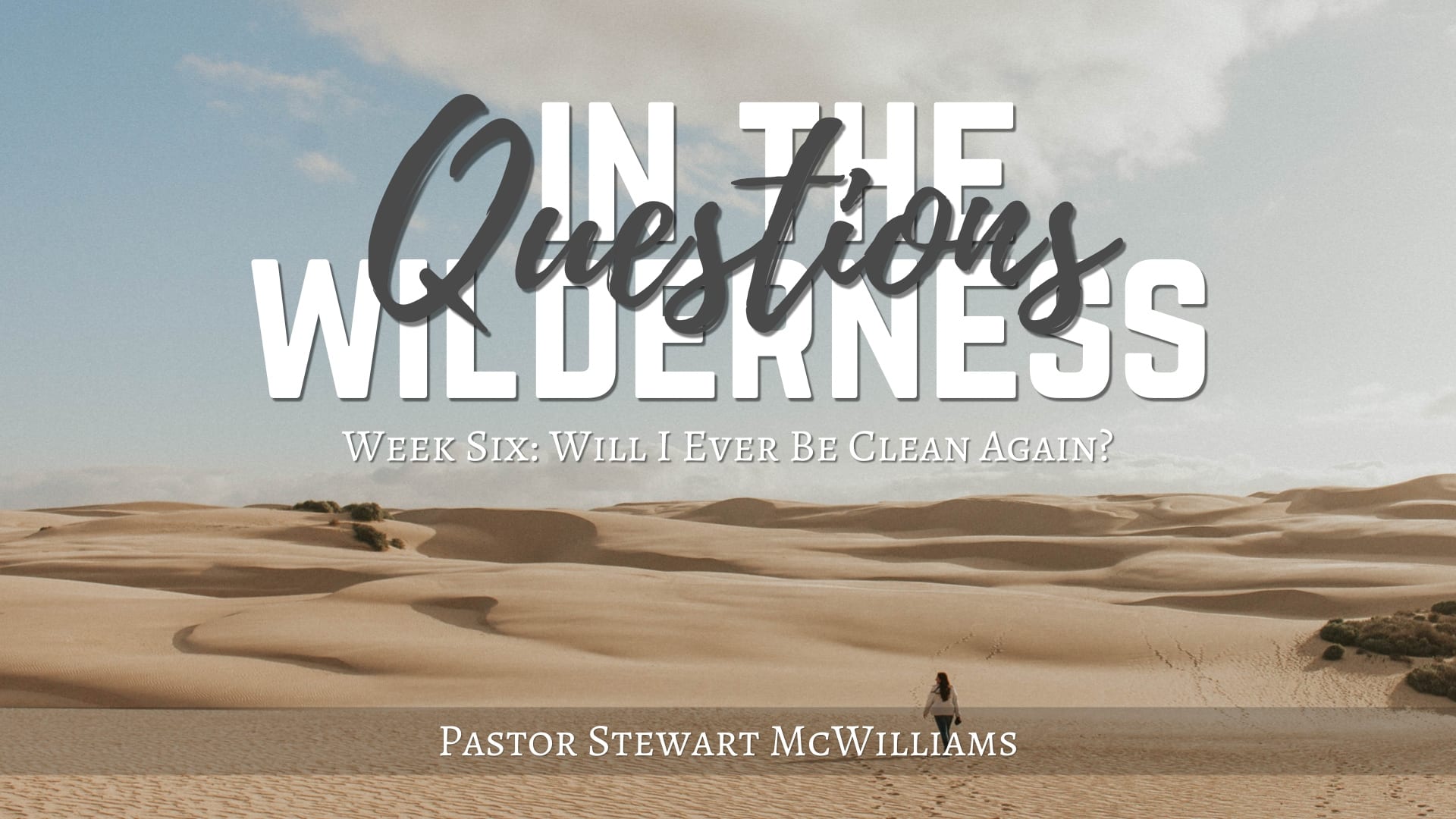 Questions in the Wilderness – Week 6 – 8th Street
Will I Ever Be Clean Again?
Psalm 51
March 28, 2021
Psalm 51
For the director of music. A psalm of David. When the prophet Nathan came to him after David had committed adultery with Bathsheba.
Key Truth - Confession is the First Step to Being Clean.
Psalm 51:1-4
Key Truth - Only God Can Make Us Clean.
Psalm 51:7
Psalm 51:10
When We Are Clean:
1. There is Joy
Psalm 51:8
2. There is Restored Relationship
Psalm 51:12
3. There is Opportunity to Serve
Psalm 51:13
1 John 1:5-7
4. There is Acceptable Worship
Psalm 51:14-17 - Save me from bloodguilt, O God, the God who saves me, and my tongue will sing of your righteousness. O Lord, open my lips, and my mouth will declare your praise. You do not delight in sacrifice, or I would bring it; you do not take pleasure in burnt offerings. The sacrifices of God are a broken spirit; a broken and contrite heart, O God, you will not despise.