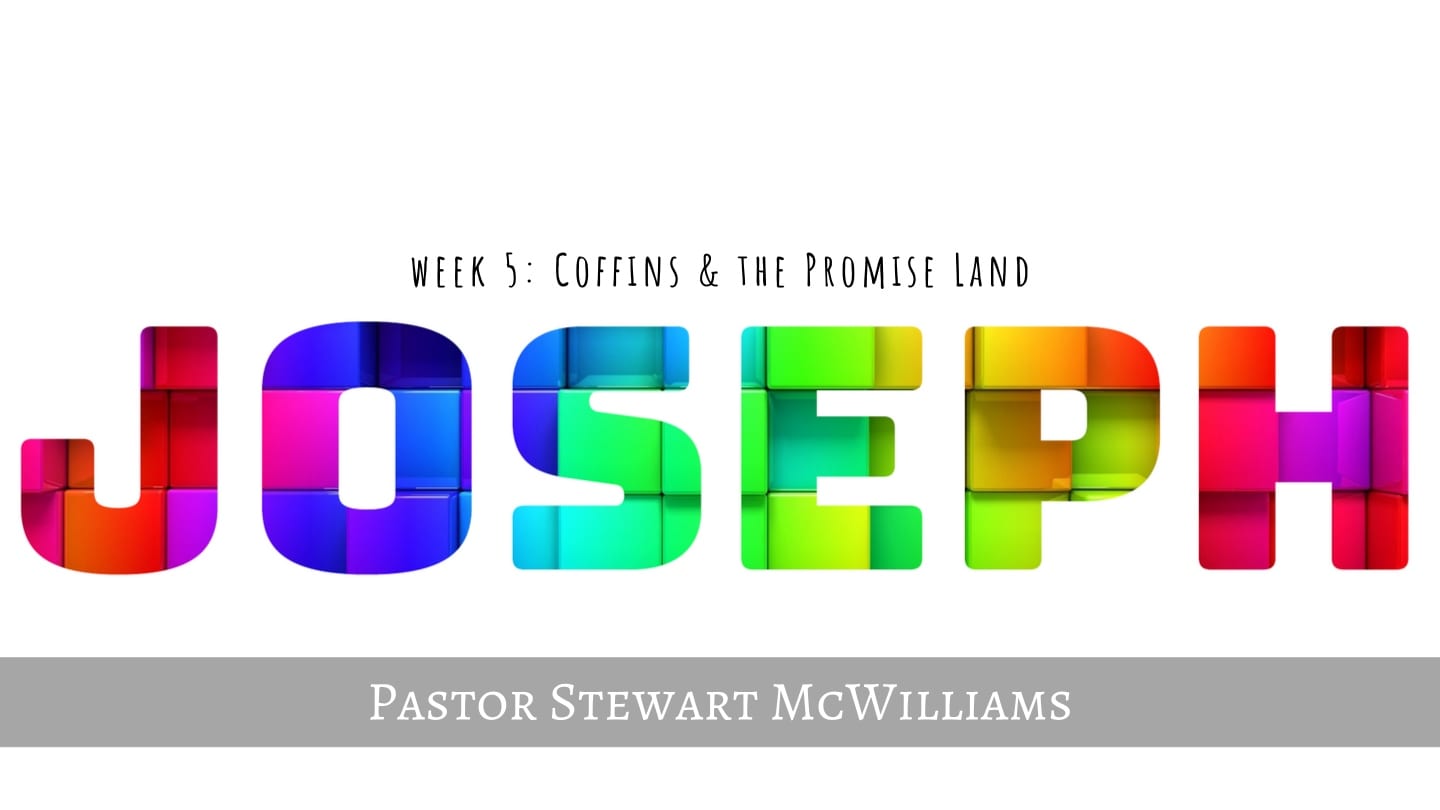 Joseph – Week 5 – Coffins and the Promise Land – 8th Street
Joseph
Week 5 – Coffins and the Promise Land
Genesis 50:22-26
February 14, 2021
Key truth - Coffins are as much about life as they are about death.
1. For everyone, coffins speak to the legacy of the person who lived.
Exodus 13:19
2. For the believer, coffins are all about the promise land.
Genesis 50:22-26
Joseph Saw:
1. The World for What it IS
2. Life in This World Would be Challenging
3. That His End Was in the Promise Land
2 Corinthians 4:16-18
Psalm 23:4-6
Key Truth - The lightest and most momentary trial the believer faces is the valley
of death.