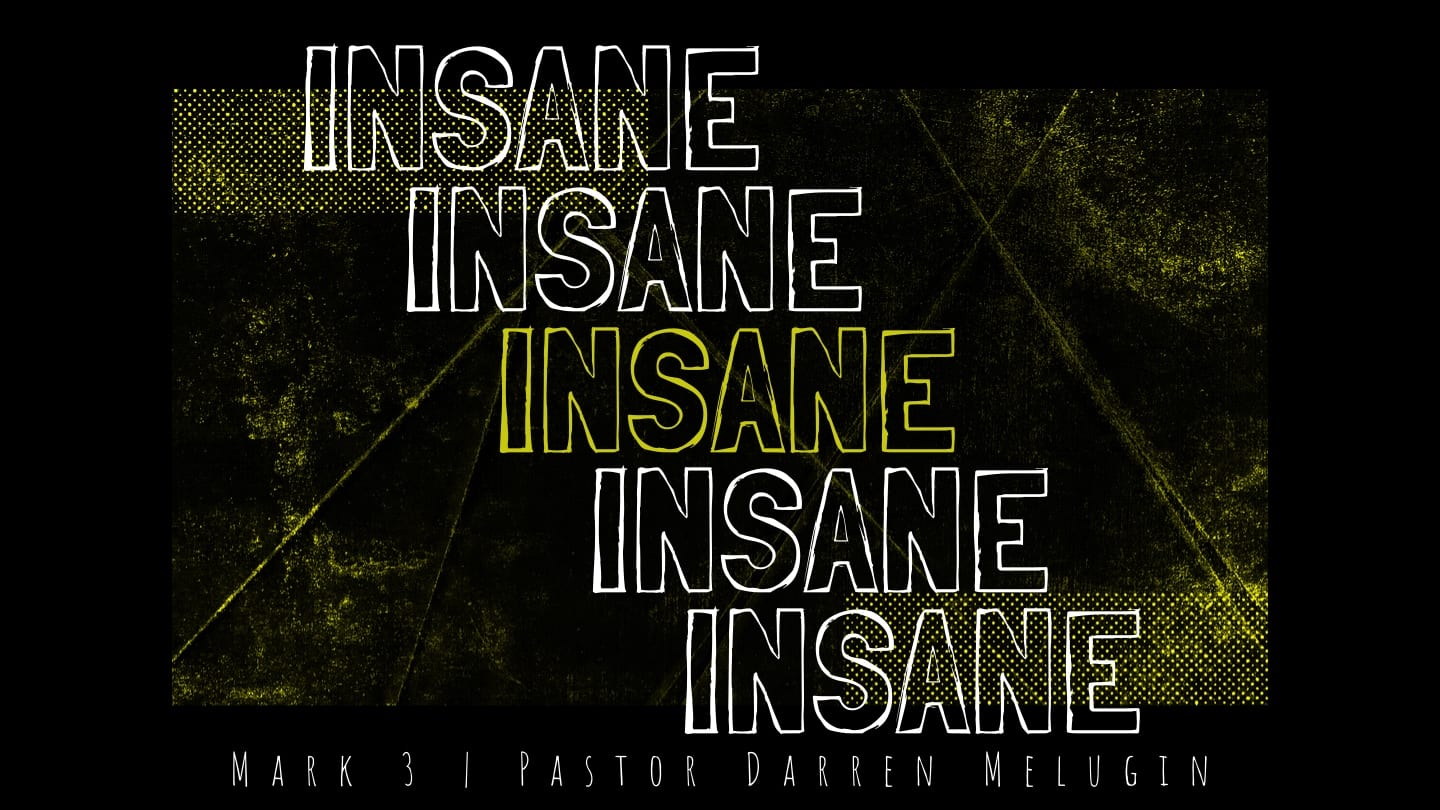 It's Insane – 8th Street
Key Question: The closest friends and family of Jesus thought he was mad. Should we?
Growing Popularity
Family Intervention
The Accusation
A Crazy Church in a Chaotic Culture
Key Truth: A Church that follows the Holy Spirit will disrupt a sane world and bring hope to an insane one.