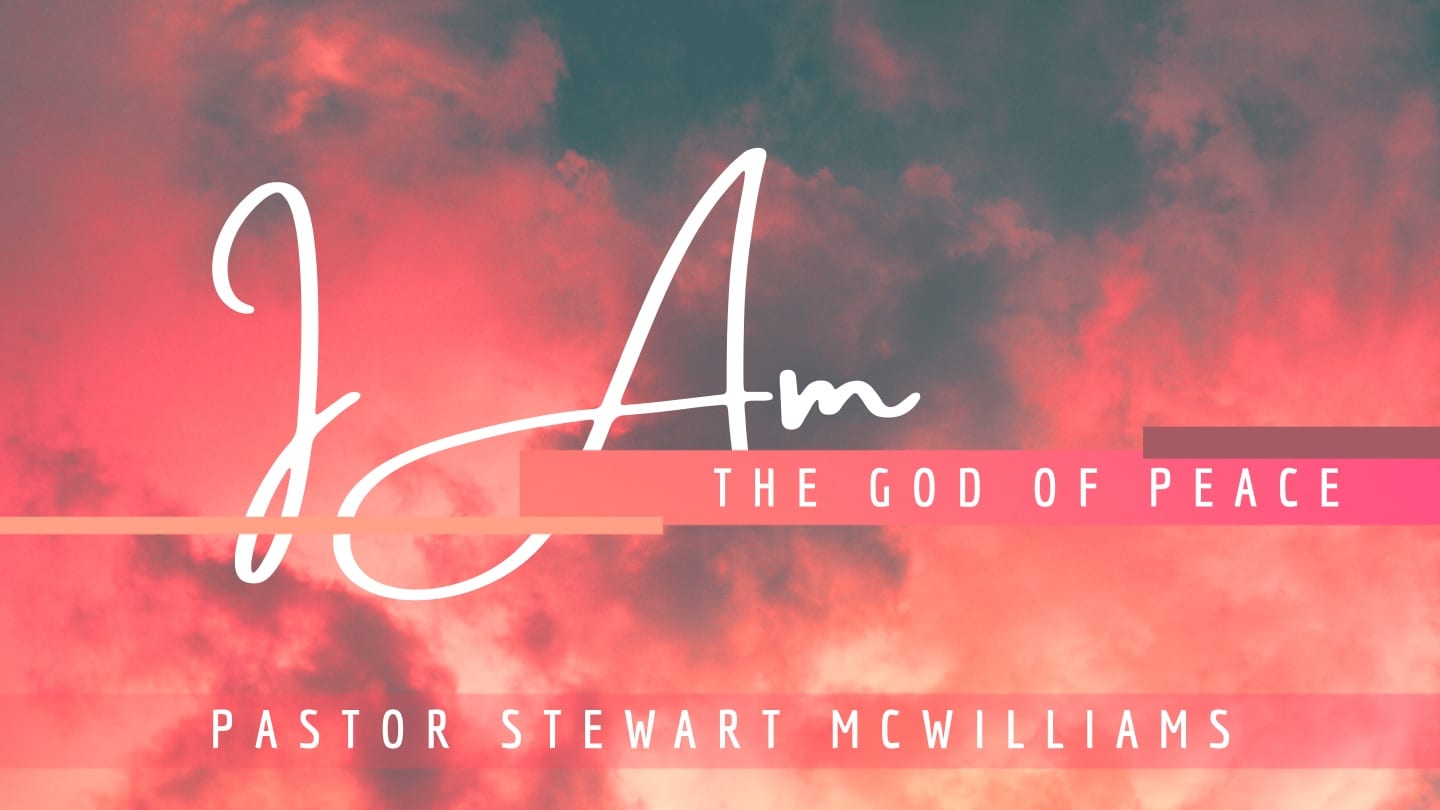 I Am – The God of Peace – Week 4 – 8th Street
I Am: The God of Peace
Judges 6:24
May 2, 2021
Peace Killers
Uncontrollable Circumstances
Unchangeable People
Unexplainable Problems
Judges 6:24
John 14:27
John 16:33
Key Truth: You can have God's peace during trouble.
1. ACCEPT WHAT CANNOT BE CHANGED
"God grant me the serenity to accept the things I cannot change,
The courage to change the thing I can,
And the wisdom to know the difference.
Living one day at a time,
Accepting hardship as the pathway to peace,
Taking, as Jesus did, this sinful world as it is,
Not as I would have it,
Trusting that You, God, will make all things right if I surrender to Your will
So that I may be reasonably happy in this life
And supremely happy with You forever in the next.
Amen."
2. TRUST IN GOD'S LOVING CARE
Isaiah 26:3 TEV - You, LORD, give perfect peace to those who keep their purpose firm and put their trust in you.
Proverbs 3:5-6
3. SURRENDER TO GOD'S LOVING CONTROL
Romans 8:6
Key Truth: You can't have the peace of God until you first make peace with God.
Romans 5:1
Dear God, You know how I have resented the problems in my life and You know how I continually try and change the things that I cannot change. You know that I've asked You many times for an explanation that has never come.
Today, I want to stop fighting with You over things I don't understand. Forgive me. I want to begin the path of personal peace. So, I ask You for help. Help me to change the things that I can and help me to accept the things that cannot be changed.
Today, I want to stop the war and I make an unconditional surrender of all my life to Your loving care and control so that I can have Your peace! In the name of Jesus - Amen.