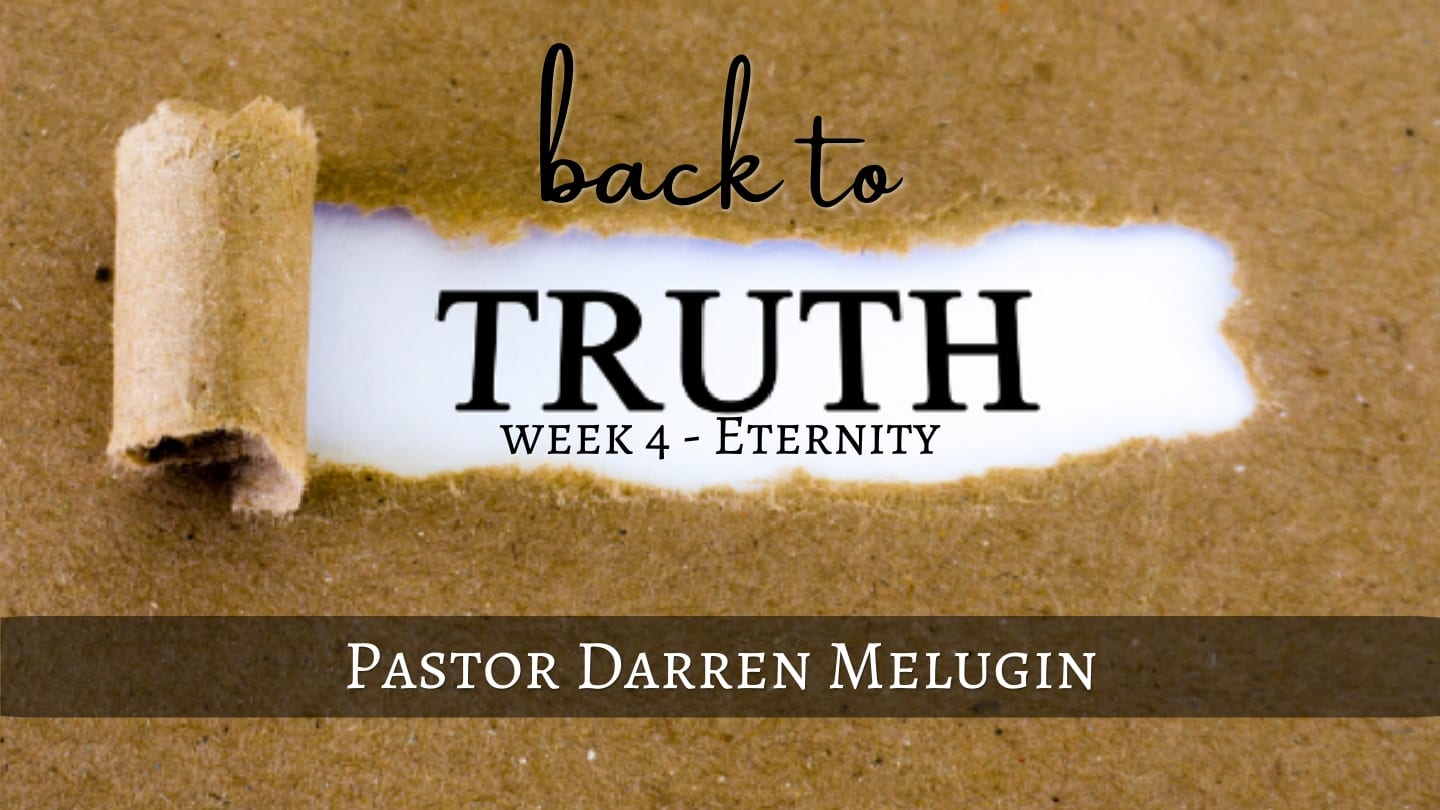 Back to Truth – Week 4 – Eternity – Fountain
2 Corinthians 4:16-18
Therefore we do not lose heart. Though outwardly we are wasting away, yet inwardly we are being renewed day by day. For our light and momentary troubles are achieving for us an eternal glory that far outweighs them all. So we fix our eyes not on what is seen, but on what is unseen, since what is seen is temporary, but what is unseen is eternal.
.
John 3:16
For God so loved the world that he gave his one and only Son, that whoever believes in him shall not perish but have eternal life.
Key Truth - Jesus is screaming to us - "Hell No Heaven Yes!"
Hell
2 Peter 3:9 - The Lord is not slow in keeping his promise, as some understand slowness. He is patient with you, not wanting anyone to perish, but everyone to come to repentance. NIV
Heaven
Revelation 14:13 - Then I heard a voice from heaven say, "Write: Blessed are the dead who die in the Lord from now on." "Yes," says the Spirit, "they will rest from their labor, for their deeds will follow them."