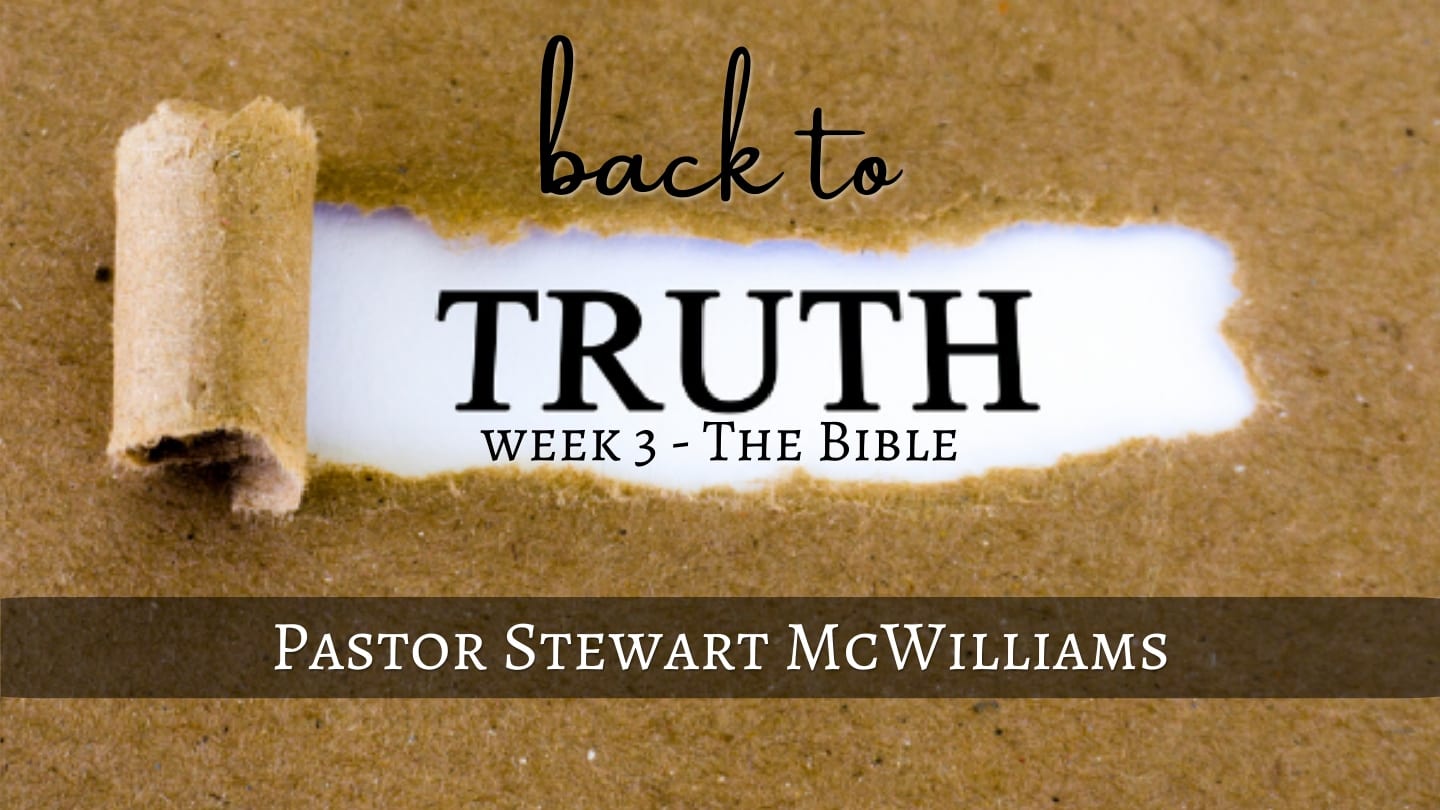 Back to Truth – Week 3 – the Bible – Fountain
Key Truth: Our faith in every dimension hangs on the reliability of God's Word.
2 Peter 1:20-21
Above all, you must understand that no prophecy of Scripture came about by the prophet's own interpretation of things. For prophecy never had its origin in the human will, but prophets, though human, spoke from God as they were carried along by the Holy Spirit.
2 Timothy 3:16-17
All Scripture is God-breathed and is useful for teaching, rebuking, correcting and training in righteousness, so that the servant of God may be thoroughly equipped for every good work.
1. Verbally Inspired
Key Truth: You can't express thoughts without Words
2. Totally Inerrant
Key Truth: The Bible is the only sure word from and about God.
3. Completely Infallible
Ουδεις ειδε ποτε τον Θεον· ο μονογενης Υιος, ο ων εις τον κολπον του Πατρος, εκεινος εφανερωσεν αυτον.
Word for word translation into English –
God no man hath seen at any time: only begotten Son, which is in the bosom of the father, he hath declared
Functional Approach of John 1:18
No one has ever seen God, but the one and only Son, who is himself God and is in closest relationship with the Father, has made him known. NIV
Formal Approach of John 1:18
No one has ever seen God; the only God, who is at the Father's side, he has made him known. ESV
4. Absolutely Sufficient
Key Truth: Books can change your mind but only the Bible can change your heart.