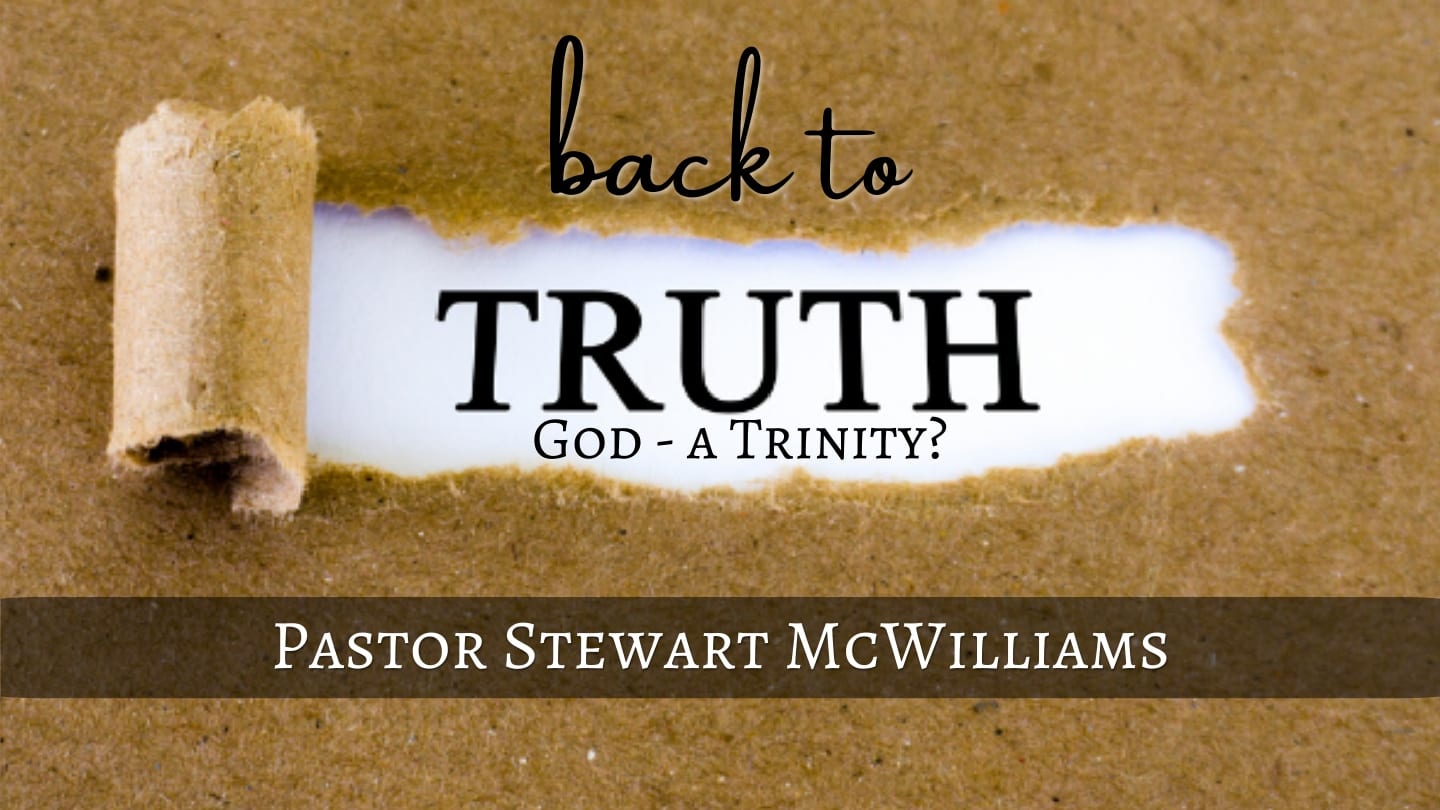 Back to Truth – God a Trinity? – 8th Street
Key Question: Is the Trinity really that important to me?
GOD:
The Father/Designer
Isaiah 48:13; 1 Corinthians 8:6; Matthew 3:16-17
GOD:
The Son/Redeemer
Hebrews 1:1-3; Matthew 3:16
GOD:
The Holy Spirit/Indweller
Matthew 3:16; Romans 8:9-11
Key Truth: Without the Trinity, the Christian Faith does not exist.