Why Give
Giving is a natural response for believers of Jesus Christ. We receive God's love and grace, and out of the overflow of a grateful heart, we give. By being generous, we honor the Lord, and His work on earth is advanced. As a result, lives are changed and we experience joy. Giving therefore is not something we want from you; giving is something we want for you. We want everyone to experience the joy of giving to God's work through the local church.
A New Look
Our look is a little different, but online giving with Fellowship of the Rockies is still fast, easy, and secure! Our online giving option has become increasingly popular over the last year and as a result, our online fees have also increased. In order to save thousands of dollars each year, we are changing our online giving platform to Subsplash. If you currently give online, or are interested in starting, you can click on the button above to get started. We have a goal to transition all of our online giving by June 30th. Thank you for your continued generosity and understanding!
Have Questions?
We have an open book policy on finances. Mary, our Business Manager, is available to answer your giving-related questions and to help with non-cash contributions or gifts of appreciated assets such as stock, mutual funds or property. Please contact Mary via email or call 719-633-4659 with any questions.
…..

F

ellowship

O

f the

R

ockies
is at a defining point

in the life of our church.
The foundation for ONE, the biggest thing we have ever done at Fellowship of the Rockies, is found in Philippians 1:27:28. ONE is about taking a journey as a church to live for Christ, in the Spirit, united by faith and acting courageously.
Together we will discover the power of being ONE for Mission, ONE for Ministry and ONE for Multiplication.
It's time that all of FOR declares that we are on ONE mission for God and that He is number ONE in our lives.
God has been extremely generous to us, and it is time to respond in generosity to HIM and others. It is time that Fellowship of the Rockies stands firm in ONE Spirit, striving together as ONE, not fearing anything that lies ahead.
I look forward to seeing what God does in our hearts and in our church, to lead more people into a life-changing relationship with Jesus Christ.
Stewart McWilliams
Senior Pastor
…
---
….
BECAUSE YOU ARE A PART OF FELLOWSHIP OF THE ROCKIES,
YOU ARE A PART OF
 A MOVEMENT OF GOD
THAT REACHES MUCH
FURTHER THAN THE
WALLS OF OUR
CHURCH.
…
THERE IS SO MUCH MORE TO DO FOR HIM IN THE NEIGHBORHOODS WE SERVE AND THE WORLD IN WHICH WE LIVE. THERE ARE SO MANY WHO CALL THIS PLACE HOME.

THEY NEED JESUS!
THEY NEED YOU!
…
PRIMARY GOAL OF ONE:  100% PARTICIPATION.
…
ONE

is first and foremost a discipleship initiative. We want to learn new things about God and about ourselves.

We want every single person at FOR to take their next step and to grow in generosity.

We want to be radically devoted to Christ and His Kingdom. We want God to lead us to be more generous with the time and resources He has given us.
Whether you've never given anything before, or you're a consistent and thoughtful giver, there is a next step. God is asking you to understand His true ownership of everything in your life. We are asking you to pray daily about what that means.
…
SECONDARY GOAL OF ONE:  $6 MILLION IN GENEROSITY.
……
This is a one-fund project. That means we are trusting God for
this amount to cover ALL of our ministry operating expenses in 2020 and 2021, pay off existing debt, and build a new facility in Fountain.


This expanded vision will be divided into three areas: Mission, Ministry and Multiplication.
…
---
…
Our Mission Statement:  
We exist to lead individuals into a life-changing relationship with Jesus Christ, while being embraced by a community of believers.
…
We are going to sharpen the focus on the execution of our mission statement. We are about "Life Change Together." For this to happen we must gather for worship.
…
EXPANSION AND DEBT ELIMINATION
The growth at our Fountain Campus is mandating we construct a new Worship Center and Education Space. We have several facility issues that need to be addressed at our 8th Street location, as well. It is our desire to attend to these needs while at the same time paying off our existing debt.
…
We are going to grow in Christ through ministry. Our weekend worship services, FOR Kids, FOR Youth, Men's and Women's ministries, as well as Groups, are the engine that drives Life Change Together.
Having a
FULLY FUNDED MINISTRY BUDGET

will enable us to take growth to the next level.
…
We are going to change the world through multiplication. Jesus Christ came to seek and save the lost (Luke 19:10) and He calls us to go and do likewise (Matthew 28:19-20).
A fully funded
ONE

initiative will allow us to give

$600,000 to missionaries and mission work

here in Colorado and around the world.
$100,000

will be invested into launching a

3rd campus in Colorado Springs

and expanding FOR's vision.
…
R

ight now, Fellowship of the Rockies is responsible for the discipleship and care of more than 2,200 people who call our church home – worshiping at local campuses in Colorado Springs and Fountain. We can only imagine how God will increase our reach in the next two years!
…
TAKE ACTION 
---
…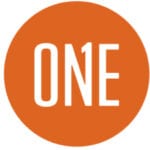 NEXT STEPS.
We are asking you to go on a spiritual journey with God and your family and to take the biggest step of generosity you've ever taken as we move together to accomplish God's task for us through
ONE

.
THERE ARE FOUR SPECIFIC STEPS THAT WE ASK YOU TO TAKE.
PRAY FERVENTLY.

Pray that God would multiply our efforts to lead individuals into a life-changing relationship with Jesus Christ. Pray that He would do abundantly more than we ask or imagine for His great name.

COMMIT FULLY.

Help us reach our goal of 100% participation in ONE. Stand side by side with your church family and commit to do what God asks.

CHEER LOUDLY.

Own the ONE vision and become a cheerleader for it within your spheres of influence. Engage in the ONE study with your FOR Community. Make plans now to attend Sunday services from January 26 through March 1.

GIVE GENEROUSLY.

Ask God to show you what it looks like to give in a way that changes you and take whatever bold steps are required to see it through. Make plans to join us on February 19 for Advance Commitment Night.
…
Do we really need to build a new building at the Fountain Campus?
Absolutely! In the last two years, the campus has grown from 100 to 250people each This new facility will triple the existing permanent facility.
Were there other options considered besides a new building?
The following options were evaluated: adding a third service, a complete relocation, renting space in a school on Sundays, sharing facilities with another church, and renting space in a commercial location. It is the firm belief by leader- ship that this is the best option before us.
What is the cost of the new building?
Between $800,000 and $1,000,000.
What is the time frame for the new building?
After commitment Sunday in March, leadership will finalize the plan and bring it to the church family for a It is our hope that once we gain approval from the church and the city, we can begin construction in the summer of 2020 and have it completed by the end of 2020.
Why are we talking about adding a third campus in 2022?
Our vision as a church is to strategically place Fellowship of the Rockies campuses of 400 to 800 people around El Paso County. With the success of the Fountain Campus and our belief that God will continue to bless our vision, we believe 2022 will be a good time to start a third campus.
I've heard that there is a substantial increase in missions giving through multiplication. What does this mean?
We desire to give $600,000 to missions work and invest $100,000 to launch a 3rd campus, thus growing the kingdom of God through multiplying disciples here in Colorado Springs and around the world. This is more than DOUBLE the amount we would have given without the ONE initiative!
How long will this "ONE Initiative" last?
We believe the impact will last a lifetime, however the giving period will cover the 2020 and 2021 calendar years.
Why are we changing to "one fund" giving?
There are several reasons for this First, this approach reminds us that we are ONE church with ONE vision. With a God-sized goal of $6 million, every dollar given will count as a part of our ONE vision to be part of  God's  story  in  the world.
Will a "one fund" take away all of our special offerings, like the "Easter offering"?
During this two-year period, every contribution given to FOR is a  contribution  to Every aspect of the ministry vision that God is calling us toward will be supported. Therefore, every weekend becomes an opportunity to celebrate and contribute toward what God is doing in and through FOR as we give to our church, our community and our world.
What about money that I have given to the Fountain Building Fund?
All money previously given to the Fountain Building Fund will be used for the New Building at Fountain.
Why are we building additional facilities and doing improvements on our existing facilities before we pay off the current debt?
After thoughtful and prayerful consideration, our plan is to aggressively do While a conservative plan to pay off debt prior to incurring new debt has numerous advantages, we do not feel that they outweigh the risk of stifling themomentum our church is experiencing. We are trusting that we are fulfillingGod's plan with this decision.
…
---
…
Other Information About Our Facilities:
Facilities Investment Timeline
1998 – $1.00 purchase of the original 8th Street Property
2007 – $2,750,000 expansion, renovation and purchase of 3 Houses adjacent to 8th street campus.
2012 to 2015 – $900,000 purchase of the Fountain facility and property, two homes adjacent to the 8th Street Campus and the remodeling of the youth house.
Facilities Investment Summary
$3,650,001 – total investment in 22 years for facilities
$1,632 ,000 – total debt at the end of 2019
Since 2007, we have paid off over $2 ,000,000 in facility debt. It is our desire at the end of ONE to have not only radically increased our site ministry capacity, but to also be completely debt free!